big old glass apothecary pharmacy medicine bottle, root beer amber brown glass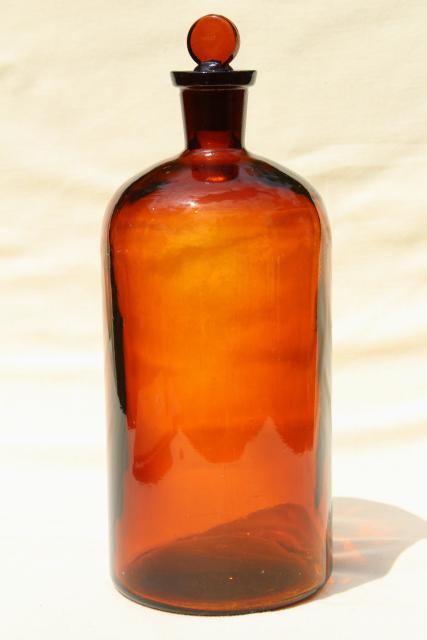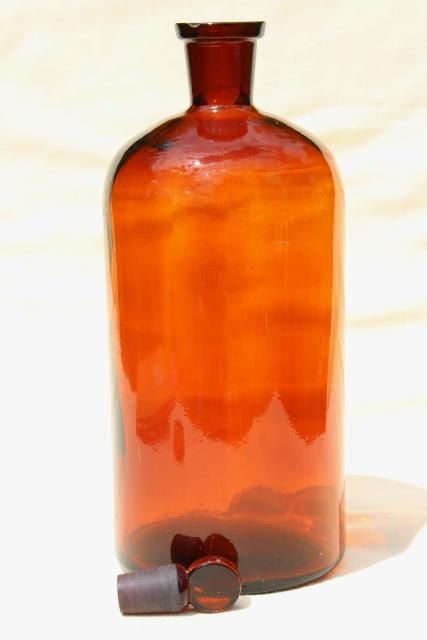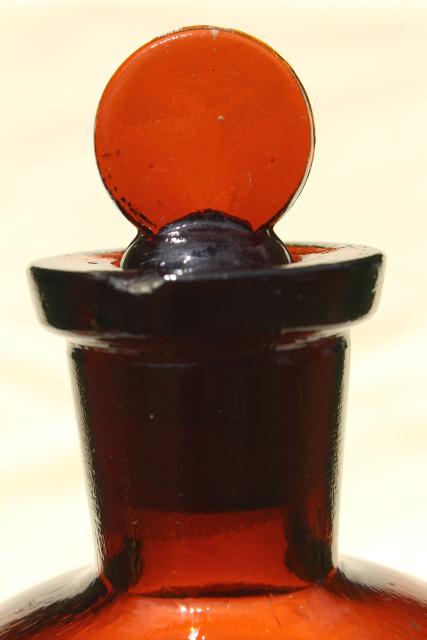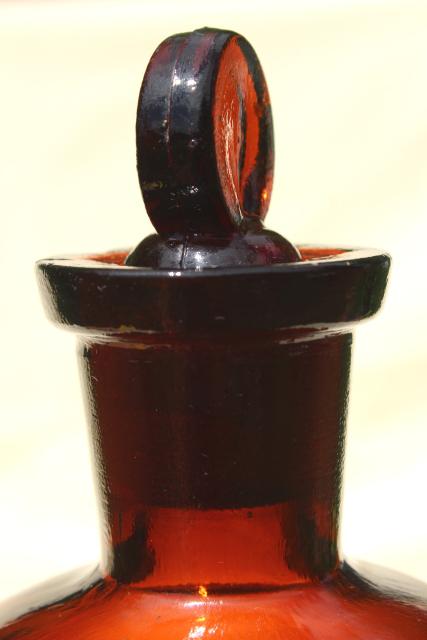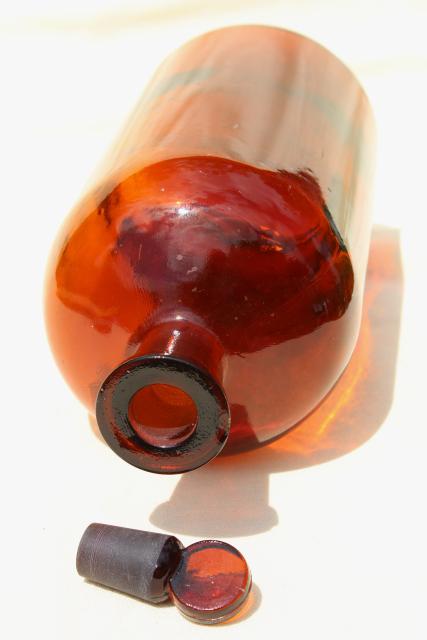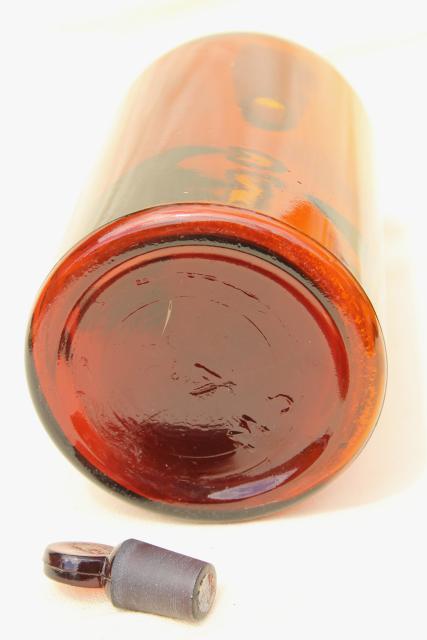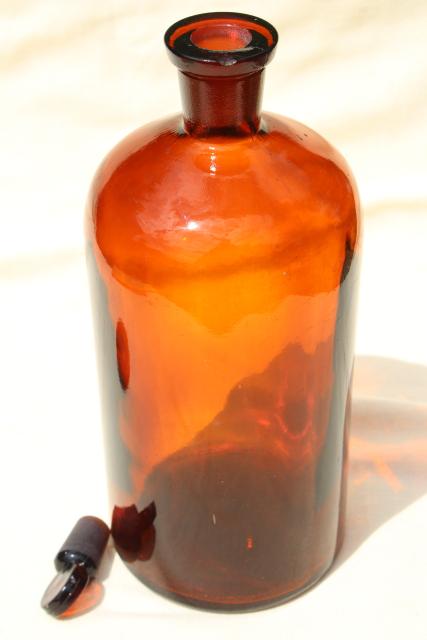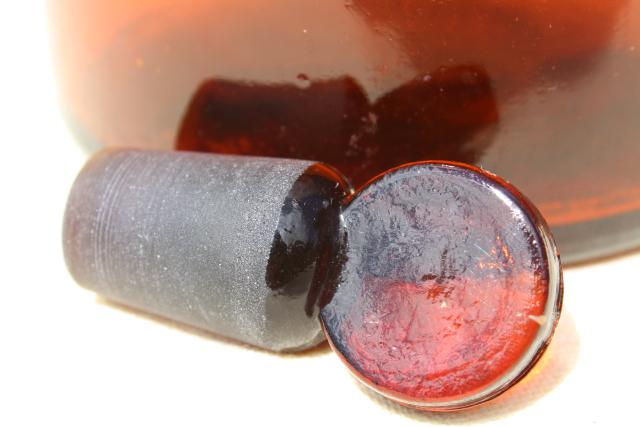 Vintage glass apothecary bottle with glass stopper, amber brown glass.

This measures about 5" in diameter, 13" tall to the top of the glass stopper. It's plain, not embossed - probably once has a glass encased paper label, labeled from the materia medica.

There's a little chip to the rim of the bottle, but aside from that, this looks good without clouding or scratching.